Selling Guide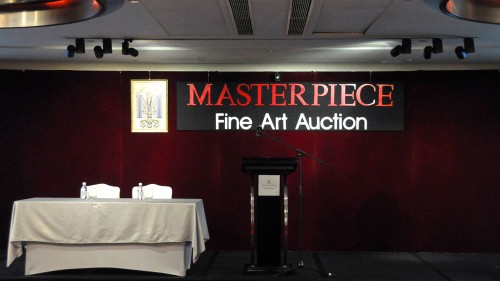 Sell With Masterpiece
Wondering how much your object might be worth?
Follow these simple steps below. Masterpiece provides its preliminary valuation service for free. Our team of specialists will review your submissions and provide a preliminary estimates for your item that can be included in our sales.
Why Sell With Masterpiece
As one of the leaders in the Southeast Asian art market, Masterpiece has a proven track record in achieving and exceeding pre-sale market estimates. Join our network of sellers, and take advantage of our strengths:
Most active auction house in Southeast Asia
Masterpiece Auction is organizing numerous auctions, exhibitions and events all year long across Indonesia, Singapore and the digital world. Our specialist can devise the right strategy to realize the highest price for your object.
Proven track record and global reach
Established since 2003, our global network of buyers and collectors consistently turned to us to find authentic and world-class works of art, and sellers have trusted us to handle and market their objects. Our buyers and sellers, collectively our customers, are our main obsession.
Unparallelled art market experience
Our network of specialists are among the best in Southeast Asia. Consequently, we have been bringing the best artworks to the market in Southeast Asia.
How it works
We will help you sell your valuable objects with the right strategy.
-First, submit your object for our free complimentary estimation service, and see if your object is suitable for Masterpiece's auction.
-Should your item is deemed suitable, we will get back to you to discuss estimates, advise on sale dates, and explain your Seller's Agreement.
-Once you have agreed and signed the Seller's agreement, you should arrange delivery of your object to our office that is closest to your item. Should you need assistance, we can help you on this too.
-We will then coordinate every detail from cataloguing your object, to marketing your object to the right audience.
-Join the excitement of auction by attending the auction in person on our live auction, or via online on online only auction.
How to Sell
Looking to sell? Visit our sell page to submit your item and request an auction estimate. You will be asked to fill in your personal information, information about your item, and photographs of your item. Our team of specialists will review your submission and come back to you as soon as possible. In some cases, we will contact you to gather more information, or request a physical inspection of the item. Should your property is not appropriate for a Masterpiece's auction, we will recommend an alternative selling venue.
Shipping and Insurance
Our staff can help arrange the delivery of your property to Masterpiece's office in Jakarta or Singapore. For assistance, please contact the nearest Masterpiece's office. As the consignor, you are responsible for packing, shipping and insurance charges.
Pricing and Payment
The seller's contract sets the reserve price and the seller's commission . For sold lots, Masterpiece will send payment within 30 days from the sale date, provided we are in receipt of the buyer's payment. Your payment will be based on the hammer price less a commission and any agreed-upon expenses. If bidding on your item fails to reach the reserve price , we will not sell the piece at auction. Some consignors choose to take back their work(s), while others decide to offer it in a later auction or through our private sales department. Together, we will determine the best course of action. Charges, such as shipping and handling that were agreed pre-sale, will be invoiced immediately after the auction. If a lot does not sell, the reserve price will be used to determine certain fees. With plenty of live and online auctions every year, Masterpiece will recommend the best type of sale to achieve the highest price for your property.