Antonio Blanco Portrait of Japanese Boy - Short Story
Mar 14, 2023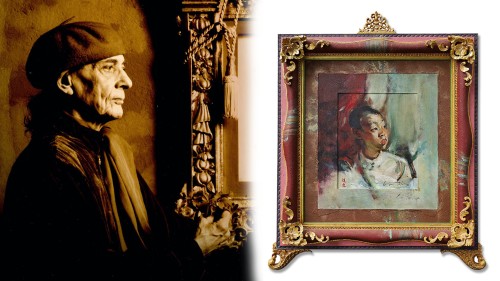 Cinta adalah perasaan yang dapat menginspirasi seperti yang diungkapkan oleh kata-kata Blanco "I get very keyed up when I have a love affair". Blanco dikenal sebagai seorang pelukis yang romantis dengan karyanya yang menggambarkan keindahan wanita.
Sebelum menetap di Bali, Blanco pernah mampir ke Jepang dalam perjalanan dan tinggal di sana untuk sementara waktu. Selama di Jepang, meskipun Blanco sudah terkenal sebagai pelukis potret, ia belajar membuat bingkai gambar dengan menggunakan kayu kering yang dipadukan secara teknis dengan bantuan para ahli Jepang. Kemudian, ketika Blanco berada di Bali, ia mengembangkan gaya khasnya sendiri dengan menggabungkan teknik-teknik yang telah dipelajarinya di Jepang.
Momen ini sangat penting dalam karya-karya Blanco di Bali karena bingkai gambar menjadi bagian yang tak terpisahkan dari ciri khasnya. Walaupun kunjungannya ke Jepang pada tahun 1951 hanya singkat, Blanco berhasil melaksanakan pameran tunggal di sana. Salah satu karya potretnya yang dipamerkan berjudul "Portrait of Japanese Boy".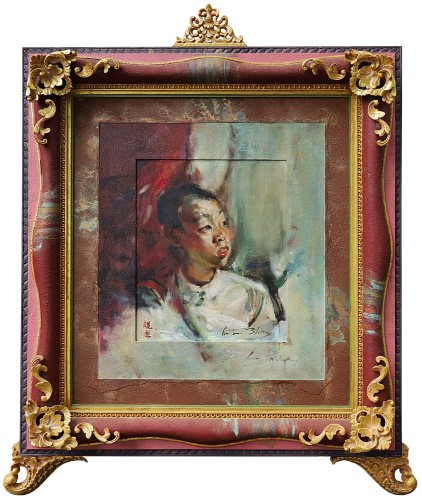 Blanco yang ahli dalam menggambarkan potret menunjukkan kemampuan dan ciri khasnya dalam karya ini dengan menggunakan kombinasi warna dan sapuan kuas yang khas. Potret tersebut menampilkan ekspresi netral seorang anak laki-laki Jepang yang menghadap ke arah kanan. Karya ini kemudian dilengkapi dengan bingkai khas Blanco dan sertifikat dari The Blanco Renaissance Museum.